Covid-19 survivors benefiting from online physiotherapy
For those who have recovered from Covid-19, the road to recovery is long and tedious. Once the brilliance of ICUs disappears from the public eye, it will be the turn of rehabilitation services.
Physiotherapists are not only part of multidisciplinary teams that save lives. They are also part of the multidisciplinary teams that give people their lives back and ensure they are as independent and meaningful as possible.
Covid-19 is testing processes and every skill of those working in the medical and healthcare field. It affects each patient very differently. People with milder cases have tiredness, loss of appetite and decreased stamina, while others are so impacted they cannot sit on the edge of the bed without the physical support of four physiotherapists. Something like this can take up to 12 months for patients to recover from.
Spending time in bed, not moving, can also result in a significant decline in muscle mass and strength and this has been linked to falls, functional decline, increased frailty and immobility, all of which increases the risk of pressure ulcers and subsequent infection. This needs to be addressed and online physiotherapy can play a key role here as face to face appointments are not currently possible during the lockdown.
Online physio services also address the issues of travel distance and lack of care resources which can be a frequent barrier to accessing care. For many patients, it is also convenient, particularly if fatigue is an issue which is a key feature of Covid-19 along with breathlessness. With this in mind tolerance to exercise will need to be in short bursts, paced to individual needs and take place several times a day. Resilience building this will need to be at their own pace and will benefit from support to progress to self-management.
This could involve a variety of bed-based exercises to increase joint mobility and strength, to chair exercises, to standing which will include balance work and repetitive more advanced exercises. If breathlessness is an issue then some breathing exercises will need to be given. Pacing is essential and patients must be encouraged to listen to their body
The key to recoverment is movement and patients will need to be encouraged to engage in a rehab programme and gently increase activity levels and set goals.
The NHS is launching Your Covid Recovery for people suffering with the long-term physical and mental impacts of the virus. In the coming months tens of thousands of the most seriously affected coronavirus survivors will be offered online recovery services. Everyone will be able to access advice about recovering from the virus via the portal from later in July, and a second phase of personalised services for those who need specialist rehabilitation will be launching later this summer.
Patients will be able to speak with nurses and physiotherapists over the phone, join a survivors' community, follow exercise tutorials to help regain muscle strength and lung function, and access mental health support through the portal.
This comes after the first centre to provide rehabilitation services for Covid-19 survivors, as well as non-coronavirus patients, the NHS Seacole Centre in Leatherhead, Surrey, began treating patients in late May.
Announcing the launch of the rehabilitation service on the NHS's 72nd anniversary, the institution's chief executive Sir Simon Stevens said Covid-19 has been "the biggest challenge in the NHS's history". He said: "As we celebrate the birthday of the NHS and look ahead to the next phase of our response, while in-person care will continue to be vital, the health service is embracing the best that new technology can offer us to meet the significant level of new and ongoing need."
"Rolling out Your Covid Recovery, alongside expanding and strengthening community health and care services, is another example of how the NHS must bring the old and the new together to create better and more convenient services for patients."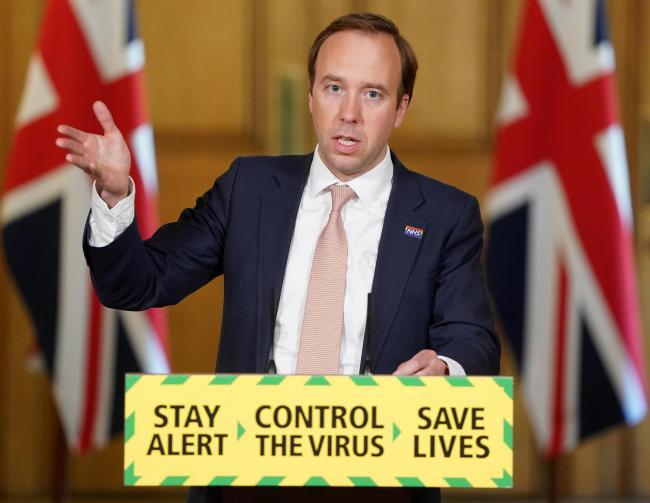 Health Secretary Matt Hancock said the Government has invested millions of pounds into coronavirus research and will support the NHS to deliver long-term rehabilitation. He said: "We are learning about this disease all the time, and increasingly know that for some people, Covid-19 has debilitating lasting effects."
He added: "The new research will help us understand how to prevent and treat the long term complications suffered by some." "I suffered from coronavirus first-hand so I know the impact it can have. I'm determined to ensure we have the best possible treatment for coronavirus, both to save lives, and to help anyone suffering from the aftershocks."