Soft skills to make you an excellent nurse
Through education and on the job training a nurse will learn excellent clinical and performance skills which will allow them to practice nursing, these are known as hard skills. However soft skills which are an individual's personality and core values cannot be taught, instead these can be developed and mastered over time. The absence of soft skills can lead to medical errors, an unhealthy and unproductive working environment, dissatisfied patients and a high number of complaints.

We've put together some helpful tips to help nurses build their soft skills and deliver the best patient care possible.
Communication


This begins even before speaking. Eyes, body language and even dress code gives out communication signals. Interview research shows that it takes just three seconds to make an impression and this is no different when it comes to providing patient care.
In the first instance it is important to make eye contact, smile and acknowledge the patient. It is equally important to wear the correct the uniform and ensure it is clean and tidy. This provides reassurance to the patient, eases their anxiety and helps them to identify with a healthcare professional.
Always speak clearly and listen to the patient, this help to build a relationship, rapport and a sense of trust. This will also show the nurse is knowledgeable and competent.
Compassion and Patience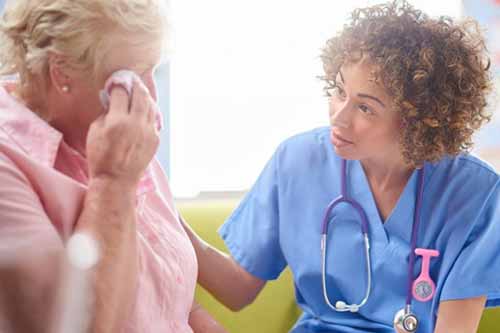 A nurse will always be drawn to helping those in need and caring for those who are sick and injured. They'll naturally have the need to help improve one's quality of life and minimise any pain, anxiety and suffering they are feeling. Nurses will deal with people from all sorts of backgrounds and beliefs therefore having patience and being non-judgemental is vital.
Ethics


All nurses will follow a framework of ethics that provides guidance on personal and professional conduct. The framework includes how to maintain a patient's respect and dignity and the importance of it.
Attention to Detail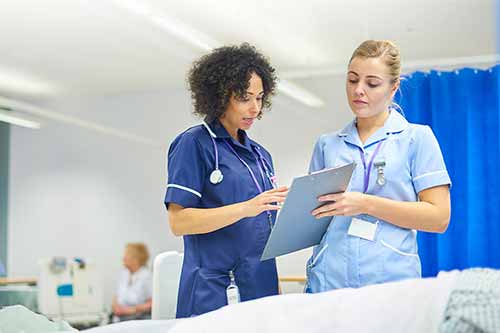 The ability to have excellent attention to detail whilst practising as a nurse can be the difference between life and death. Nurses will care for multiple patients' everyday all with different challenges and needs, and after a long day it can be hard to remain focused. Being careful not miss any steps, following correct procedures and protocol will help to avoid making errors.
Positivity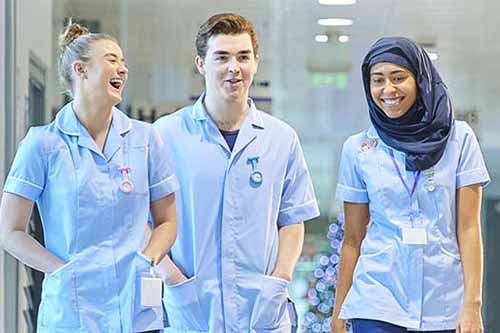 Remaining positive in a tough situation is hard, however having positivity and using comforting words will help to improve a distressing situation and aide a patient's recovery. Being positive will also boost the mood of the patient especially if they are feeling fed up, have low self-esteem, are down in the dumps and depressed.
Time Management


Being able to manage time effectively will play dividends when managing multiple patients, working under pressure and responding to unplanned incidents or emergencies. It will also help add structure to the day, be more effective and efficient.
Stamina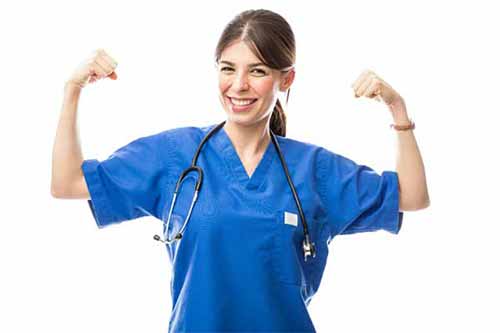 The nursing field is extremely demanding and it can be physically, mentally and emotionally draining. Having stamina is crucial to getting through the highs and lows of each day. It is equally crucial to maintain a healthy lifestyle and be able to deal with the challenges that arise. Having time out to recharge and reflect is key to achieving a strong level of stamina.
Looking for a nursing role?
Related Articles
Benefits of being a nurse in the UK
Building a trustful relationship with patients